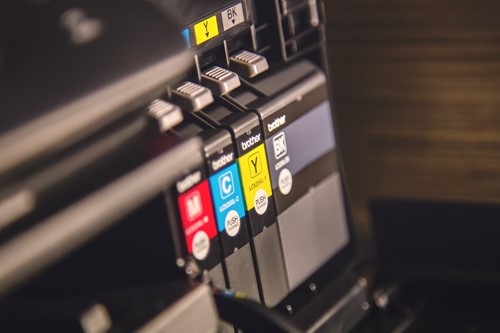 We might trend closer to paper-free on a daily basis, but it would be difficult to rid your home entirely of it. From tax documents to scanned duplicates, there always seems to be something popping up that requires your signature or needs to be shown in-person. In this case, you might be looking for something that will fit both your needs and your personal values.
An environmental printer is not a brand name or even necessarily a category name. It may be referred to as an eco-friendly printer or green printer. In essence, it's a machine designed to cut back on waste. We'll look at different aspects of the environmental printer so you can choose the one that works best for you.
Multi-Function
A multi-function printer is one that can copy, fax and scan. This is often the most basic feature of an environmental printer, simply because you're reducing the amount of equipment in your home. And while you might not have a need for faxing these days, it can still be nice to have these extras - especially if you're on a deadline or you work from home.
Check the Label
'Green' technology is in fashion right now but that doesn't mean that all companies are as ethical as they claim to be. Before you make up your mind, look into everything from consumable parts of the actual printer to the labor practices of the larger company.
Brands like HP, Lexmark and Canon have produced wasteful machines before, but have started to make better decisions that look out for the longevity of our planet. For instance, HP makes a color inkjet printer that offers both professional quality and a sustainable printing process. Instead of replacing the cartridge every time you empty out a color, you can replace the ink component only.
Duplex Printing
Reduce your paper consumption by half by printing on both sides of the page. A printer with duplex printing won't sacrifice readability in this case, even if you're printing with deep colors on both sides. A duplex printer will print one side and then complete the other side. (Please note that this may require you to feed the paper back into the printer by hand.)
Integrated Ink System
Replacing one component is good, but replacing no components is even better. An integrated ink system will supply ink to the printer so there are no cartridges to mess with. All you'll have to do is 'top off' the tanks with a larger bottle to keep printing. Some printers will come with enough ink to last for two years. If you go through a lot of ink on a regular basis, this could be a great investment.
Eco-Mode
An eco-mode will help you save energy every time you print. By cutting down on the amount of time the printer needs to warm up and reducing your toner consumption, you can both help the environment and cut back on your utility bills.
Making the Right Call
It all comes down to how you use your printer on a regular basis. If you only print once in a while you may have no use for duplex printing or an integrated ink system. The best environmental printer will combine as many facets as you need.